There are currently, 936 guest(s) and 42 member(s) that are online.

You are Anonymous user. You can register for free by clicking here
We received
37558806
page views since July 2006
Rerolled to Everquest 2???


Everquest... At the mention of the name people think CAREBEAR.. But... EQ2 has put in some major PvP.. Not only did they put in PvP but you can kill, loot and even get XP when you kill other players. Rerolled has decided to play eq2 and make a stir in this community.




***If you want to be a part of the Rerolled Everquest 2 Chapter please click HERE


Age of Conan brings hope to a dry PvP market with innovative ideas and lots of PvP. Check out this link for short ingame footage of the video..

Download Ingame Footage

Also Check out our Forums for more information on Age of Conan!
More Information Click HERE


Darkfall New Screenshots and Trade System!


Darkfall people showed off two new screenshots that made most of us cry because we still believe its vaporware.

They also release this note for the trade system.

" Trading in Darkfall has its risks. A trader can be attacked at any time, killed and looted. If this occurs during the transportation of goods to market or storage, or during a transaction, the trader could take a serious hit. Traders are good targets for racial enemies, pirates and bandits, so they need to be protected, well organized, and careful about where they hold their transactions and how they transport their goods."
Posted by
Mayson
on Saturday, July 29 @ 14:47:15 EDT (33793 reads)
(
Read More...
| Score: 0)
So basically we got Hacked.. Plus side I learned how to back up the site now, the minus side, I learned AFTER they destroyed everything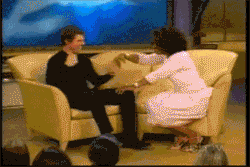 GO REREGISTER!
Don't have an account yet? You can create one. As a registered user you have some advantages like theme manager, comments configuration and post comments with your name.
There isn't content right now for this block.